Any business house offering increasing number of productivity needs to print a catalog, which not only advertises for the business house but also helps in striking a deal with a client or letting the consumers know about the products and services of the business. Well, catalog printing is a costly affair, as you need to make it colorful and attractive alongside being glossy. Now, investing on a costly catalog might not always fall within the budget, especially for small business house. However, with little knowledge about the idea and desktop publishing software, you can get into the business on your own.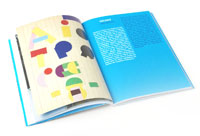 Prior to making your own catalog, you must develop a fair idea about what is a catalog all about. Well, these are nothing but a systematic multi page book kind of a thing that comes balanced in images and text. From business houses, promotional sectors, to small organizations, catalog printing is for everybody, as it caters to diverse industry needs and interests. Since, these can enhance your business leads largely; you must always rely upon a professional for getting the business done. You can also take help from an experienced and expert printer possessing all the knowledge about the printing world.
However, if budget stands as a concern, you can take help from the desktop publishing software and someone who knows the printing basics. Usually, two process of catalog printing that is offset printing and four-color printing process dominates the printing business. The offset process integrates the full color printing practice and is usually done at a fast rate. The four-color printing process on the other hand, usually makes use of the CMYK color code that is cyan, magenta, yellow, and black. Alongside, the text, you must also keep a chick on the images, as they must be balanced perfectly while catalog printing. Always consider using images in highest resolution.
Tags: Catalog Printing