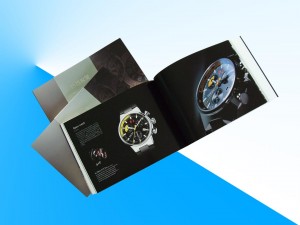 For a business proper exposure is essential to strengthen market presence. In order to be a successful businessman you need to execute strategies that comply with your business needs. Catalogues and brochures have come of age as major tools to display products and services under a brand name. Most importantly catalogues are meant to display products and services with further detailing so that clients and customers are able to know about the business offerings. Catalogue printing has initiated businesses to display offerings in a colorful and printed form. In order to induce a huge customer and client base catalogues are quite instrumental.
Catalogue printing and how it serves businesses
Catalogue printing has intrinsic advertising properties furthering sale of a product or service. The better are your catalogues the greater are your chances to spread your message. Superior quality printing solutions add elegance and effectiveness to your catalogues. Finer images displayed in the catalogues are most important when you want your clients or customers to view products sold by you. Better images always have the potential to induce people to purchase your business offerings. In most cases, businessmen select sizes for catalogues. They are also given the rights to choose the paper type and the printing technology. Catalogue printing also demands you to select the dimension of paper to be used for the same. Being in business, seeking for the right exposure is just as important as manufacturing a product. Catalogues display important details of a host of products or services offered by your company. They make it easier for clients and customers to identify and differentiate one product from another.
Today, catalogue printing technologies are highly advanced and promise to offer multiple prints all at once. Yes, you can even get thousands of pages done in minutes. Catalogue printing companies help you to get a sneak-peak to their works. Their main aim is to create the freshest and the most attractive catalogue for your business.
Tags: Catalogue printing