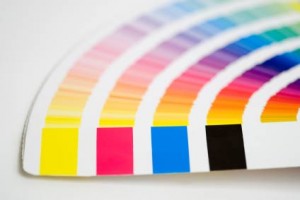 With the advent of digital technology printing services have been making the most out of it. They are now offering a host of printing solutions to businesses of all sizes. The introduction of digital printing has initiated better business solutions because businesses are able to reveal their core competence in finer and polished prints. Nowadays, digital printing is used as a perfect solution to print envelopes, brochures, catalogs, business cards, direct mails, letter heads and more. A businessman always dreams of reaching the top and it can be well attained if one follows the right marketing tactics. Printing is an instrumental marketing strategy that can be used in any form to get a particular message directed towards the target – the consumer or the clients.
Digital color printing services have ushered in solutions for businesses belonging to varied industries. It is one of the most sought after technological advancements in use by businessmen. Printing technology of yester years have been replaced by digital printing solutions. Digital printing has facilitated multiple printing at one go. Regardless of the size of your business or the type of product you sell, the role of printing services is unparallel. Most importantly digital printing is chosen over other printing solutions because the print outs are sturdier and water resistant. They also don't get faded with use.
Digital color printing demands the use of high resolution 8 color printers, which produce fade resistant prints. However, it becomes difficult for you to select a reliable provider of printing services. Make sure you work with a printing company that has been in existence for quite long and has earned repute in the industry. Digital printing services are cost-effective solutions and help come up with finer and flawless prints.
Tags: Color Printing