Only a professional brochure carries the professional image of a commercial organization. It serves to be the inanimate representative of a business house to the clients. If you are a brochure designer, you need to make a professional approach to designing brochures for multinational organizations. Stick to the following basics of professional brochure design and elevate the quality level of your service –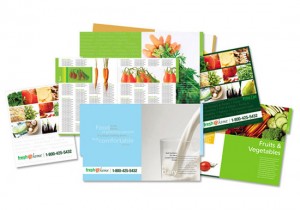 • Collect brochures related to the field you are working for and study them. Compare and distinguish them according to the appeal of their design. Notice the design details of the most professional of them. expiration of domains It will help you develop a keen sense of good and professional design.
• Keep in view the customer base of your client while designing the message in the brochure. The message is the voice of your client. website offline . To make it read or sound professional, choose a proper font style and size. web whois Avoid using various font styles for a single passage. The font size of the text parts of a brochure varies in accordance with their importance.
• A company brochure should be professional not only in look and design but also read and feel. Arrange the textual and graphical components of the brochure according to their importance. The clearer the order of components is the better the brochure will look.
• Use bars, boxes and borders judiciously to separate more important information from the less important one. It will direct the viewer's attention to the boxed and bordered information. But, using too many will mar the professional look of the brochure.
• Put focus on the specific information by maintaining the negative space around it. The amount of empty space determines the tone of heaviness or lightness in design of the brochure.
• Next to design, color is a most vital element to make something look professional or ridiculous. Printing costs depend on the palette of selected colors. ip analysis It is better using two colors – a primary and a secondary.
• Don't forget proofreading the final design. If any error is left unnoticed in the design, it will be a great fault on your part. Evaluate the quality of overall design before having the print version of it.
Tags: Brochure design