Brochure printing, like many other significant facets of business marketing holds an important position all across the world. It is seen that the image of a business house or a company in front of a client or public often depends upon the brochure. Printing a brochure with time has become easier that processes sophistication in its system concluding the earlier trial and error procedure. Usually, the time required to print a brochure depends upon the type and size of the printer. These days, a brochure can be printed even within a day, at an extra cost; otherwise, it takes around a week to get the job done.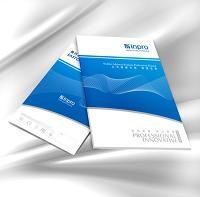 In the modern age, a brochure is printed with digital printing system, which is entirely mechanical. All, a sender needs to do is transmit the digital files to the printer for loading it to the printing system. This particular printing procedure is also cost effective, as can produce diverse impression without using the same plates. Additionally, through this particular brochure printing process the ink toner does not get absorbed in the paper, but is placed as a thin layer. A number of companies or business houses choose to print the brochure themselves where they often use inkjet machines or laser printers, depending on the budget.
In other cases, business houses also depend upon an online printing service and companies with a larger market chooses to rely upon a standard and specialized printing house. While printing a brochure, always remember to call your printer to find out the preferred formats and other requirements prior to sending the files for printing. You might need to alter the format of your files or treat it to other specifications depending on the printer that is used for the process of brochure printing. Consulting your printer will help you market cost-effectively.